Welcome to Jean's Little Garden
Creating "A Botanical Event "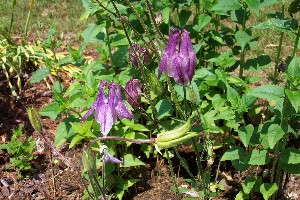 My love of flowers, combined with a new creativity, gave birth to "Pressed Flower Designs" in 2001. Since then I have developed a line of botanical wedding/special event favors and keepsakes which are unique, each reflecting the beauty of nature and "my little garden".
From my Decorated and Framed Wedding Invitations (Gardens Under Glass) to my Sachet or Potpourri Wedding Favors (Scented Garden in a Jar), I am sure you will find something that will compliment your very special day.

As a small business I will provide custom, personalized service to meet your needs for your special event. Call or E-mail me with your order.

* Birth Samplers * Corporate Functions * Anniversary Celebrations * Bat mitzvah Favors *
* Christening Announcements * Baptismal Favors * Special Events * Shower Favors*
* Retirement Favors * Graduation Favors * First Communion/Confirmation Favors *
* Civil Union Announcements*

---
Pressed Flower Designs by Jean Evans

P.O.Box 119

Danville, Vermont 05828

802.592.3219
favors@jeanslittlegarden.com





Copyright 2004 -2006 Jean C Evans. - All rights reserved

Pressed Flowers
[ Join Now | Ring Hub | Random | << Prev | Next >> ]


Check out..